Four inlets link the Intracoastal Waterway to the Atlantic Ocean in Palm Beach County, and each has its own unique story, and 1 in Hillsboro.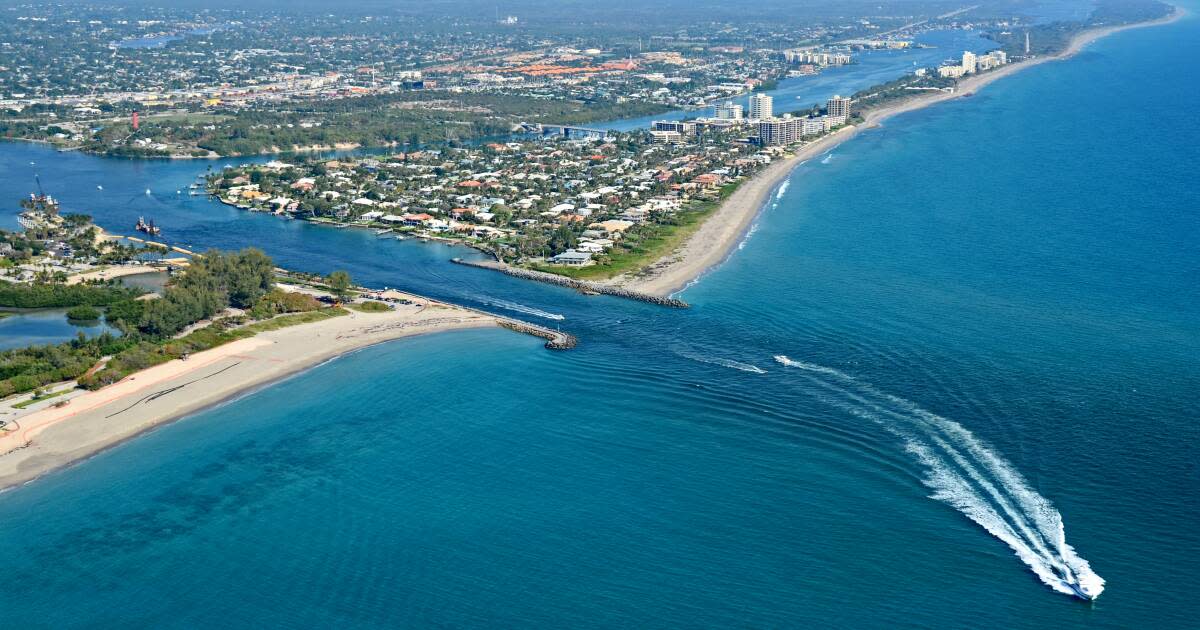 Jupiter Inlet
The northernmost inlet in the county is a naturally occurring waterway that links the Loxahatchee river with the Atlantic ocean. Though it's easier to navigate than the infamous St. Lucie Inlet to the north, the Jupiter Inlet can still be fairly dicey, especially for boaters who are unfamiliar with it. A bar at the mouth of the inlet can create breaking waves even when conditions are otherwise clear. It's perhaps best known for the iconic Jupiter Inlet Lighthouse, which has been listed on the National Register of Historic Places since 1973.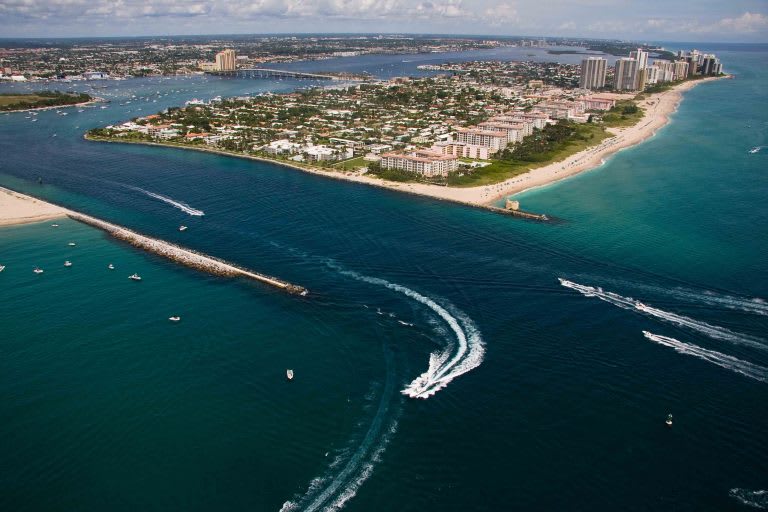 Lake Worth Inlet
Also known simply as the Palm Beach Inlet, this ocean access point was cut by hand in the mid-1800s and is arguably the most popular inlet in the county for pleasure boaters. Easy to navigate and known for extensive nearby anchoring points, it's also a great starting point for a trek to the northern Bahamas.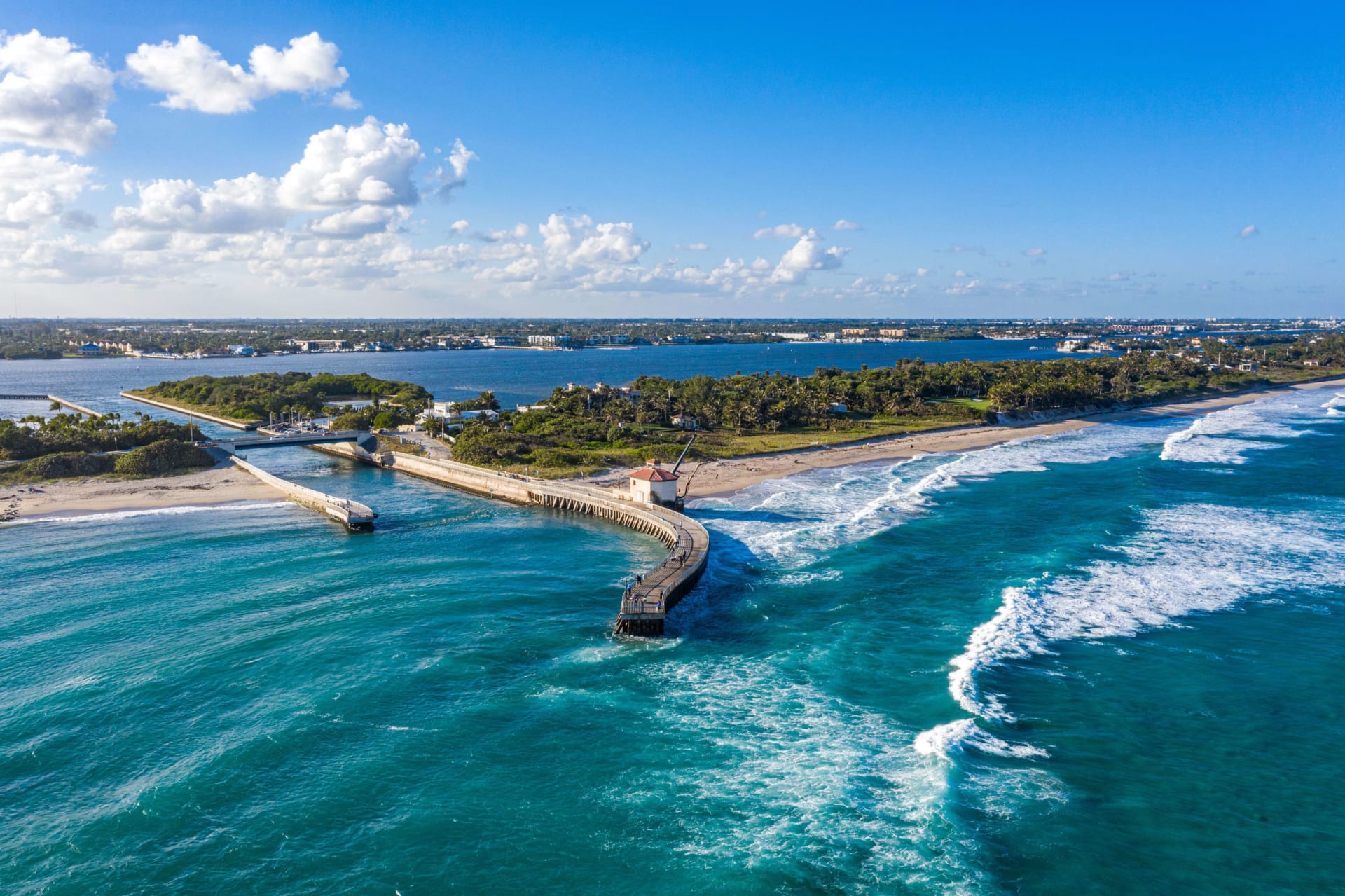 Boynton Beach Inlet
Also known as the South Lake Worth inlet, this second mid-county ocean access point was built between 1925 and 1927 to relieve pollution in the Lake Worth Lagoon, and has a reputation as one of the most difficult to navigate in the state — especially in nasty conditions. Amateur boaters are better suited utilizing either of its neighbors to the north or south.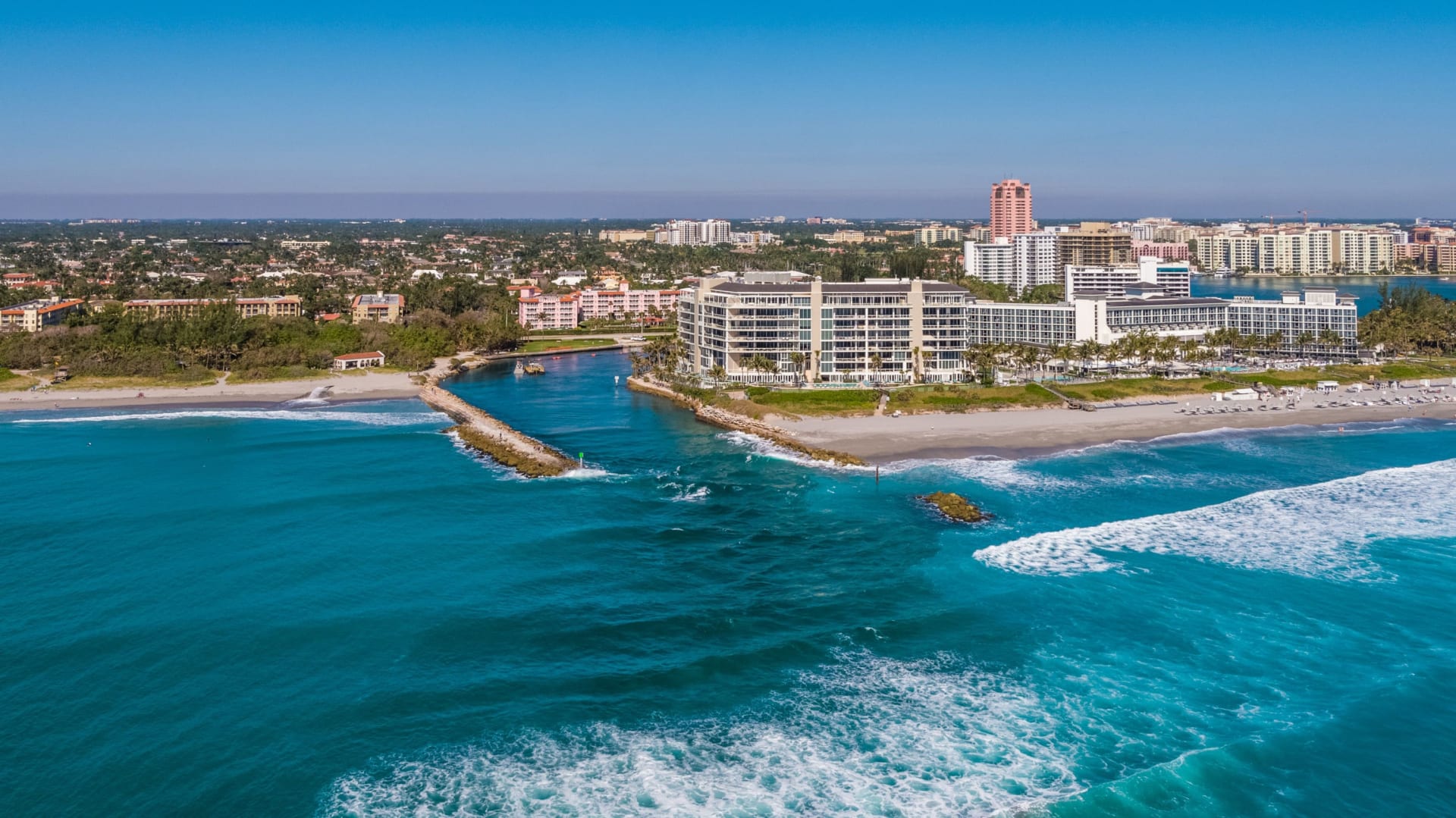 Boca Raton Inlet
The second natural inlet and southernmost in Palm Beach County, the Boca Raton Inlet links the Intracoastal to the ocean through Lake Boca Raton and is a popular access point for fishermen and leisure boaters. It is generally considered to be one of the easiest to navigate in the county, though it can get quite crowded on busy boating days and can be plenty choppy in bad weather.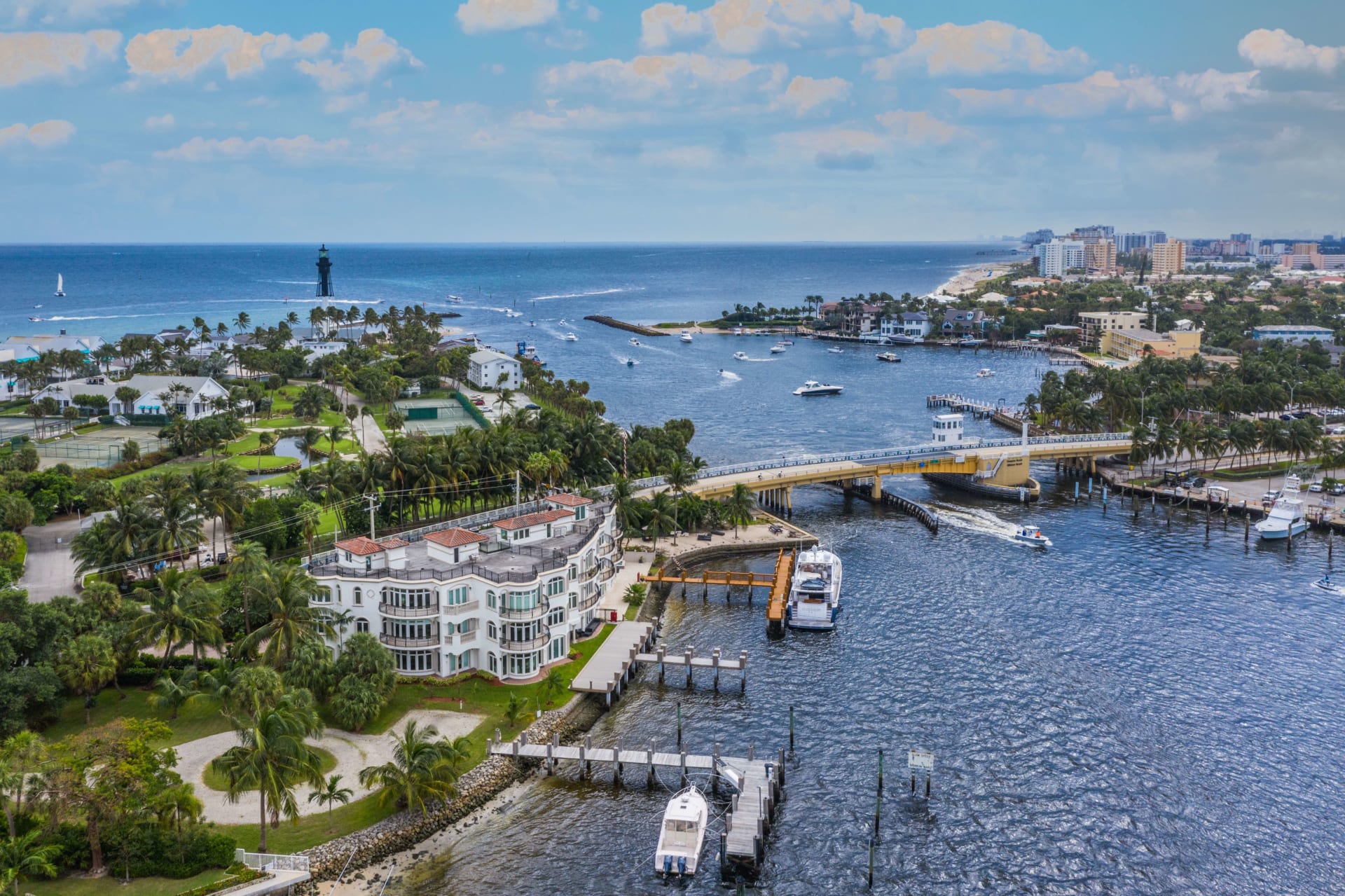 Hillsboro Inlet & iconic Black and White Lighthouse located on the northern side of Hillsboro inlet, midway between Fort Lauderdale and Boca Raton, in Hillsboro Beach, Florida. The light and inlet marks the northern limit of the "Florida Reef", an underwater coral formation on the lower east coast of Florida. Boaters beware of the norther jetty as it becomes submerged during high tides and many boaters have run aground.
SHARE THIS STORY